History of the club
Svenska Volvo PV-klubben was formed March 13th 1977. The name of the pioneer who started it all is Conny Björkman. Hailing from the town of Falköping, he started a petition in several car magazines and gathered people to a first meeting. On this ocation, Svenska Volvo PV-klubben became a reality.
Then, it was also decided that the incorporated car models were to be PV444/544, PV445, P210 and P1900, and still are today.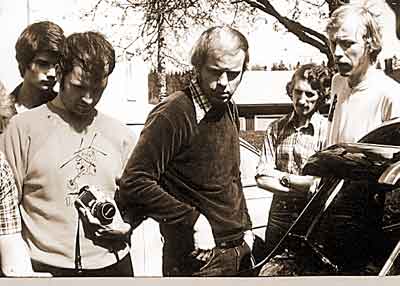 It was also agreed upon that the organization would publish a club magazine; PV-Entusiasten with six issues per year, and that it would be composed of material sent in by the members. (However, that number was later decreased to four issues per year).
At the first meeting, 41 people expressed their interest in a club and by the end of 1977 the club had 250 members. The member count has since then increased by roughly 200 a year, and we are now up to about 6000 members.